Students discuss artistic creativity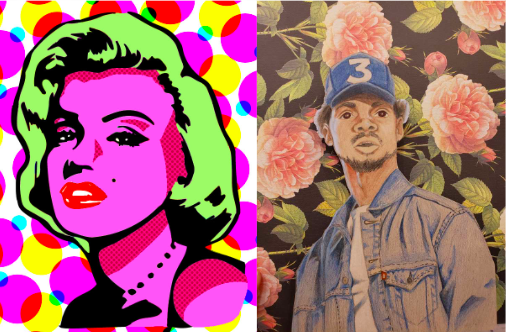 JONESBORO — Art can be an escape for many people and can help us express our emotions. With so many students taking art, there is bound to be some amazing talent in the art courses and in a variety of different art techniques. What are some great examples of student art from the art classes on campus? 
Teacher Justin Ramer teaches Sculpture, Art 1, Art 2 and Ceramics. He said he has about 140 students in total. 
Ramer said that there are student art pieces that can challenge his own work artistically. "When I was in high school, the level of work I was creating was far below what students create now," Ramer said. "It seems like every year there is always a student that really excels in a chosen media that I could never do or create something like that." Ramer said his favorite art style to see from students is anything three-dimensional and that it makes him really excited to see art pieces that incorporate a three-dimensional aspect to it. 
Senior Kaysie Wilson is taking Ceramics and AP Art. 
"I don't think I have a favorite style of art, but I do enjoy drawing, that's what I started doing," Wilson said. 
Wilson plans to get a degree in graphic design and go on from there to a career. 
"I learned by practicing," she said. "I'd watch YouTube videos, and I'd just draw what they drew, and then I'd start drawing things that I thought of." 
Wilson said technology greatly influences her art. 
"That's where I get most of my information, Instagram, Pinterest, stuff like that," she said. 
In addition, Wilson said she has always been into art and remembers when she really wanted to start doing art seriously.
Sophomore Brian Holmes is taking Digital Art and Art 2. Holmes said his favorite style of art is a comic book style and normal traditional art. 
Holmes also said he started drawing around first grade. 
"It really fully developed around seventh grade," he said. "I tried copying other people's styles until I eventually managed to develop my own." 
Additionally, Holmes said technology has influenced his art ever since he started digital art. It helps him with some advancements such as getting used to working with screens instead of paper. Overall, Holmes said working with digital media has helped him progress as an artist. Technology also inspires him, Holmes said. 
"I follow a lot of people on Twitter, but I started on Instagram," Holmes said. 
Holmes hopes to use his art skills beyond the classroom.
"I want to become some kind of illustrator or animator for a big company," he said.